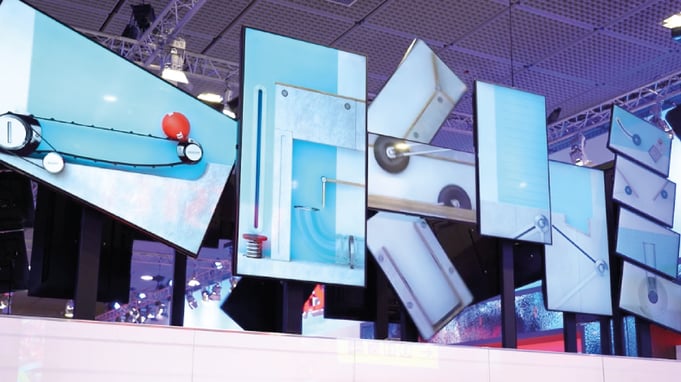 Ready for some trade show inspiration? This week we're highlighting five booths that grabbed the attention of busy visitors with their creative use of visual effects. Enjoy!
The dancing screens
The ribbon
The truss game
The mapped room
The canyon
THE DANCING screens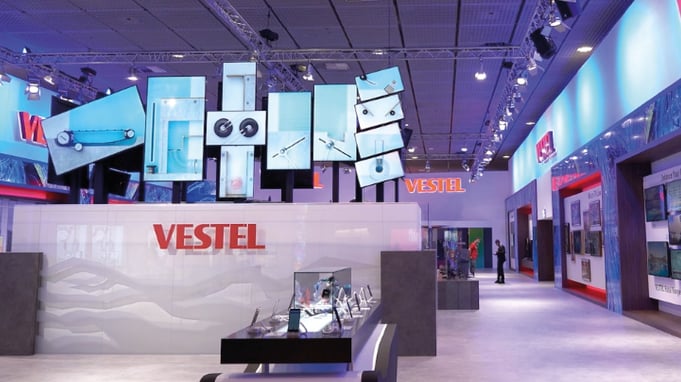 Eye-catching and memorable, the Vestel booth at IFA 2018 in Berlin had a creative lineup of 26 TV screens in choreographed motion. The dancing screens performed "Chain Reaction" by AL_X Studio. Programming, WATCHOUT and show control by Hugo Janzen AV.
Watch the video below and read more about the 2017 Vestel booth here!
THE LED RIBBON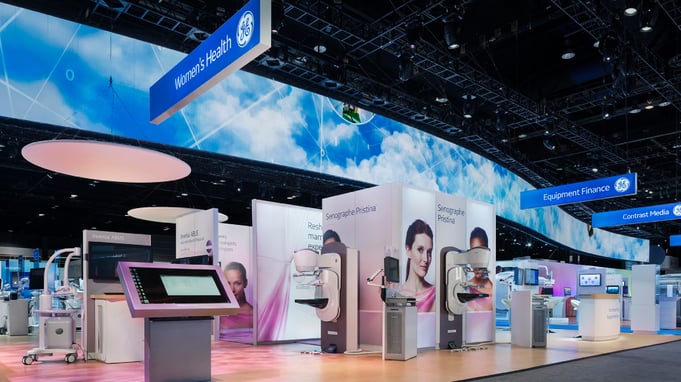 How about a 3,840 square foot LED ribbon to get your message across? At RSNA, the leading North American event for radiologists and healthcare professionals, GE headlined with a gently curving LED ribbon stretching the length of its impressive booth. The ribbon acted as a single seamless display area delivering both brand and product messages. Milwaukee-based Stamm Media also supplied 95 monitors used in the booth. More pictures here!
THE TRUSS GAME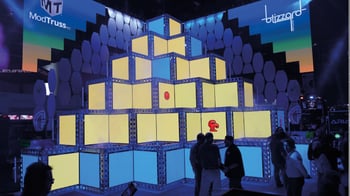 ModTruss and Blizzard won the award for Best Large Booth award at the 2017 LDI show… and an enthusiastic following with their 80s throwback Q*Bert game! The booth featured numerous LED panels attached to the truss, creative lighting and a larger-than-life video game for attendees. Besides creating a fun vibe, the setup was a great way of demonstrating the product and getting people involved. Video programming & content by Flex Visual.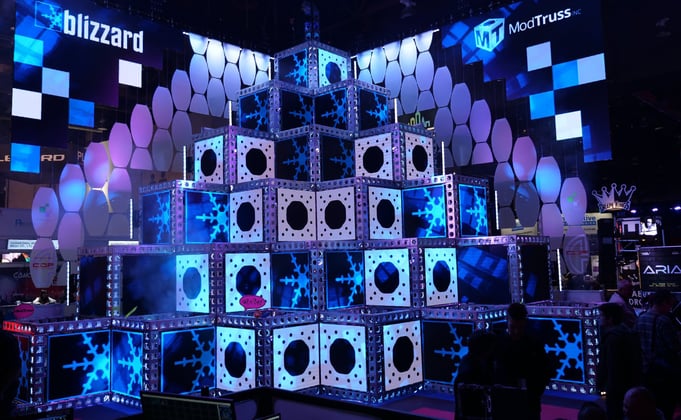 THE MAPPED ROOM
At the IFA consumer electronics and appliances show in Berlin, the Candy Hoover Group booth featured a kitchen-like space in constant transformation. With a LED wall as the backdrop, and projection-mapped units and floor, this part of the booth provided a glimpse into the future for visitors. Check out some footage from the booth here!
Italvideo Service and Bonsaininja provided the visuals and tech setup.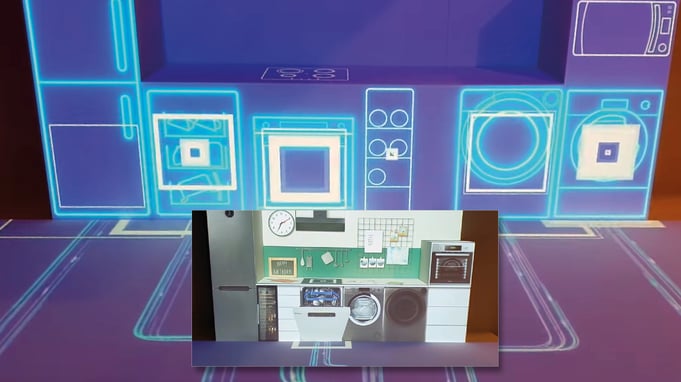 THE CANYON
The LG booth at CES 2018 in Las Vegas was one of the talking points of the show. The walk-through display (92 ft long) comprised 246 OLED screens with content showing the world's largest natural wonders. After the OLED tunnel of previous years and this year's canyon, what can we expect at CES 2019?
More reading:
"AV at trade shows – hit or miss"
"Five examples of creative projection mapping"
"Five more examples of creative projection mapping"